3930 Memorial Highway. Mandan, ND, 58554
3500 N 14th St, Bismarck, ND 58501 
Mon – Sat: 9am-9pm • Sun: 12 – 8pm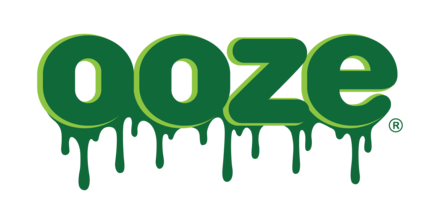 At Moe's Smokeshop, we carry a wide variety of premium cigars to appeal to our customers' varied tastes. Whether you're looking for flavored cigars or all-natural cigars, we offer both options. Here at Moe's, you will find brands such as Tatiana, Acid, Tabak, Dutch Masters, and countless more. Here are some top-selling flavors: honey flavors, vanilla, cherry, fuzion frenzy, groovy blue, and tons more. To top it all off, Moe's has an annual sale of buy 5 cigars get 1 free.
Buy 5 Disposables Get 1 Free! 
Are you getting sick of your everyday flavored disposable? Moe's Smokeshop has multiple flavors in different brands. We carry 
Smack'S

The Loon Maxx

Blow

Gamma Maxx

Breeze

Enzo

Fantasia 

Razzo's

Gas Tanks

Rick and Morty
Come in and enjoy our massive brand of CBD products. We carry CBD lotions, gummies, flour and pre-rolls, joint rubs, CBD oils, and even cat and dog treats, and more. All of these amazing products come at such affordable prices and work great. Feel free to ask us anything you may have questions about, we're happy to help.
Are you looking for the perfect accessible vape device? We have it all here at Moe's, including Smok brands, Caliburns, Geek Vapes, Drags, etc. We also contain the different parts for those vapes such as coils, tanks, and pods. Not only are they high-quality vapes, but they're also super affordable as well. Stop in today for your very own top-notch vaping product.
All of Your Favorite Brands at the Best Price
Getting sick of your water pipe always breaking? Well, good thing we offer some of the best premium glassware there is. Our most durable types of glass are Tsunami, Pulsar, and Grav. There's also an ongoing number of beautifully designed water pipes, bubblers, steam rollers, glass pipes, and more. Moe's has many attachment pieces to accommodate any smoker.
Moe's Smokeshop doesn't just contain smoking products, we also have all-natural supplements like Kratom. It's a plant of many wonders, benefiting pain relief and fatigue. There are a few different ways of taking this mood-boosting supplement,  some of which include capsules, powder, and shots as well. If interested or wanting to learn more about how Kratom can benefit you, our exceptional staff will do their best to accommodate your needs. 
Are you trying to find the best-flavored juice possible? Well, I can assure you Moe's Smokeshop is the place to go. We offer over 100 different juicy flavors containing 6mL bottles and 3mL bottles, which all contain different nicotine levels. If you're looking for a specific brand or flavor of juice, we can point you in the right direction. 
Our goal here at Moe's is to offer anything that smokers would want. We have all the accessories needed for smokers and non-smokers, including 
One hitter

Dugouts

 Dabouts

Nectar Collectors. 
For non-smokers, we contain products such as smell-scented candles, backpacks, sunglasses, and more.
Want a new way to smoke dry herbs? We have the perfect setup for you. Moe's carries electric vaporizers that do everything for you. We even have vaporizer kits so no need to buy all the extra accessories.
Some products include:
Volcano Hybrid

Firefly

V-Tower

Pax 2 and 3

Davinci

Solo II
Moe's Smokeshop has the hottest selections you can choose from. We have a wide variety of brands, sizes, and prices. We only sell high-quality vaporizers, so no need to worry about overheating or breakage. The most popular concentrate vaporizers are
Puffco Peak Pro

Carta

Rig In One

Lookah

Oura

Unicorn